🎄 Ready for Christmas - A Perfect Gift Under Your Tree 🎄
Contact Us
🐾 Introducing Rocky - A Name with a Story 🐾
Rocky, our spirited Lilac & Tan French Bulldog puppy, is named after the iconic character from the famous movie series, symbolizing determination and courage. His vibrant personality and strong spirit make him a perfect companion for all adventures. Just like his namesake, Rocky is ready to conquer hearts with his charm this Christmas!
🎄 Ready for Christmas - A Perfect Gift Under Your Tree 🎄
Age: Ready to go home by Christmas (Currently too young, available after December 15th)
Health: Will be Up-to-date on all vaccinations and health checks
Personality: Spirited and developing a unique character
📣 Exclusive Waitlist - Sign Up Now! 📣 Limited Availability: Rocky is a special holiday addition and we expect high demand.
Deposit Soon: We will start accepting deposits soon. Act fast to ensure Rocky spends this Christmas with you! Stay Updated: Join our waitlist to receive regular pup-dates as Rocky grows and blossoms.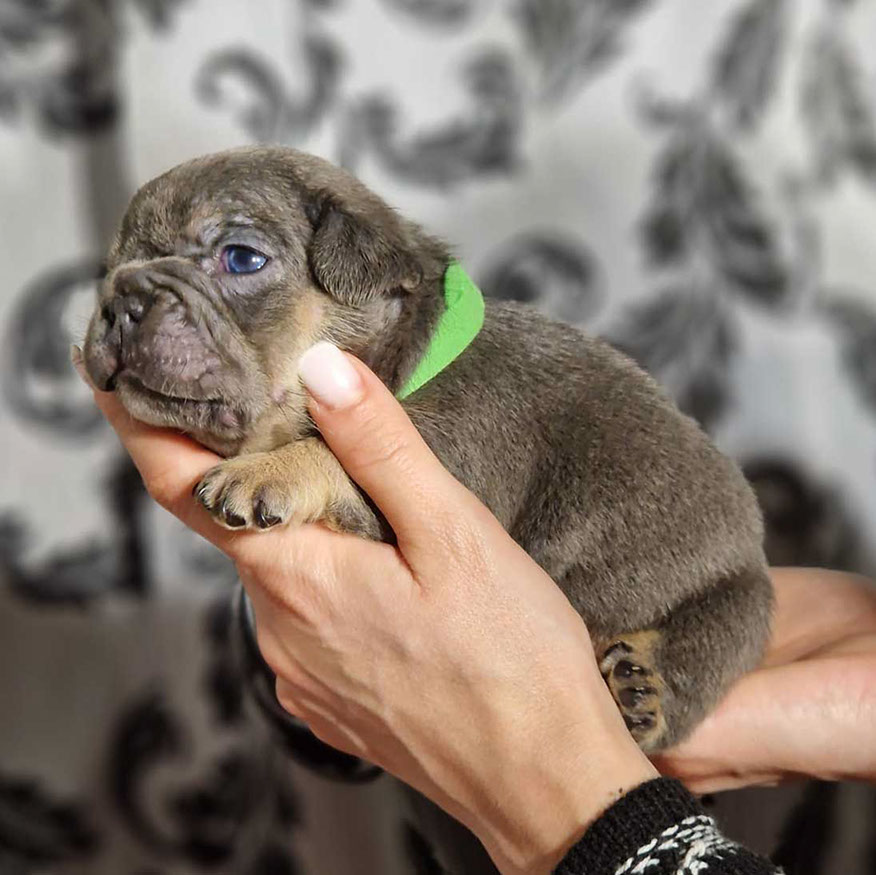 Join Our Waitlist
By signing up for our waitlist, you'll get exclusive insights into his development, seeing firsthand how he's preparing to become a part of your family.