Want a Fast Response? Send us an Imessage! (Or use contact the form at end of page
About The Puppy!
Say hello to Rhea, our pocket-sized sweetheart, named after the radiant and talented Rhea Perlman, known for her warm, vibrant, and sassy characters on screen! Despite being one of the smallest Frenchies we've ever had, Rhea has a personality that's larger than life.
Graced with a unique blend of lilac and tan, Rhea is a micro Frenchie with a macro heart. Her curiosity knows no bounds, and she has a sassy yet affectionate demeanor that will instantly win you over. She's a true foodie at heart and will do just about anything for a tasty treat.
Rhea is also a social butterfly. She adores her feline siblings and gets along wonderfully with cats. In fact, our kitten is her best friend, a testament to her loving nature. She also loves water and would be the perfect companion for beach outings. Who knows? With her adventurous spirit, she might even become your surfing buddy (with a cute doggy life vest, of course).
Ready to go home on May 29th or 30th, Rhea will be up-to-date on her shots and eager to meet her forever family. This micro-sized powerhouse promises to fill your home with laughter, love, and endless adventure. Dive into a world of love and excitement with our little wonder, Rea!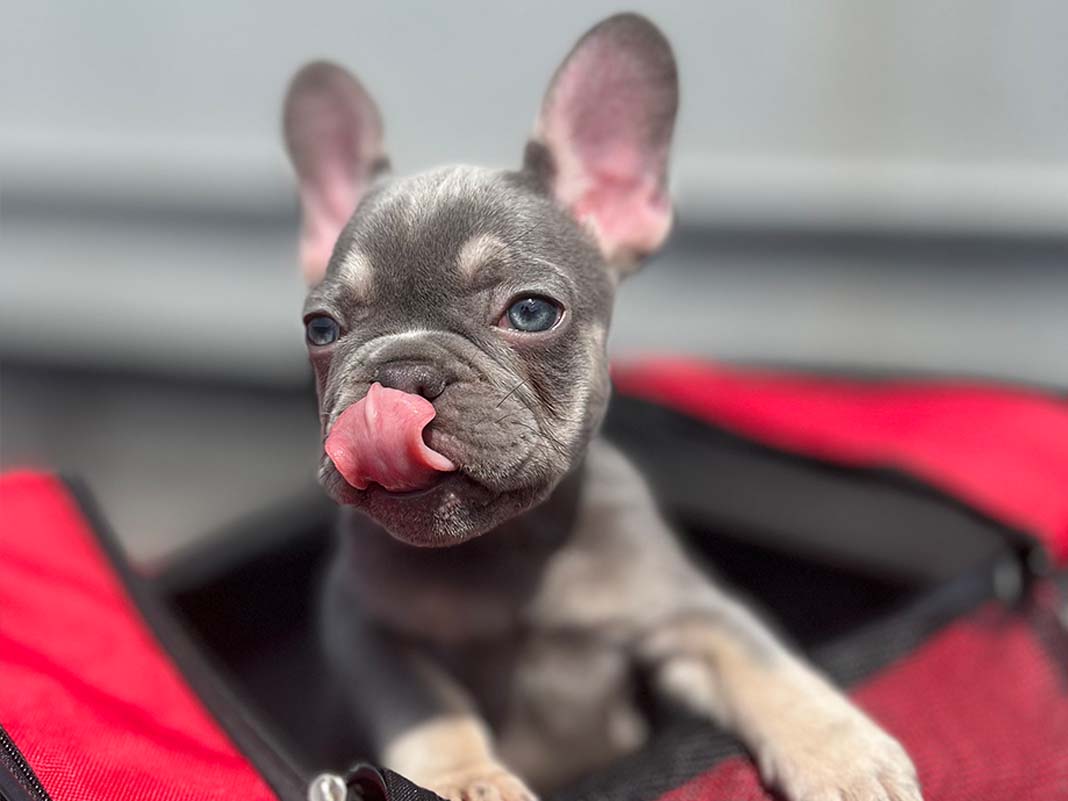 How it works (How to Apply)
Step 1 - Use the Chat!

Step 2 - Facetime/Zoom Interview

Step 4 - Delivery! (when the puppy is ready)
Financing Options:
We are not a bank, but if you need financing there are options including the link below. If you are considering financing we would seriously ask you to consider adopting from a shelter first! However if you've made up your mind, and nothing will get between you and your furbaby Click Here to Apply with Terrace Pet! .